Runner-up

🎉
Solana's Web3 Coding Camp Vietnam 🇻🇳

The competition
Over 700 engineers applied to the Solana Web 3 Coding Camp from April 14, 2022 to June 15, 2022.
Three projects were selected as finalist 👉️ The Astroverse placed 2nd!
Vietnam has been identified as a strategic country for Solana, and this event marked the launch of their initiative to drive developer innovation and consumer adoption.
Three of our Astro-Engineers spent 6 weeks learning the latest in Solana tech and building their relationships with developers and mentors in the community so that we can make amazing software that helps you find the guidance you seek from Astrologers around the world.
The competition itself required us to come up with a unique idea that utilizes Solana technology. We presented our business case along with a working demo and access to our github repository.
Our winning demo presented by Huu Mai, AstroEngineer.
Our idea was to show how we could embed an Astrological fortune into a 12,000 Avatar drop giving users instant utility. Usually, a drop ends and we're left with some cool art and a fun Discord community. Today's buyer is demanding more.
Upon completion of our NFT drop in August, NFT owners will be able to enter the Astroverse and immediately get their Fortune prepared by our Master Astrologer Bill Hajdu.
Over 15 judges from companies such as Coin 98 and FTX voted alongside the team members from Solana.
And they LOVED the Astroverse!
The 2nd place award was $10,000 USD! While that is cool, even more important is the introduction to investors and community members. As you can imagine, our team is pumped.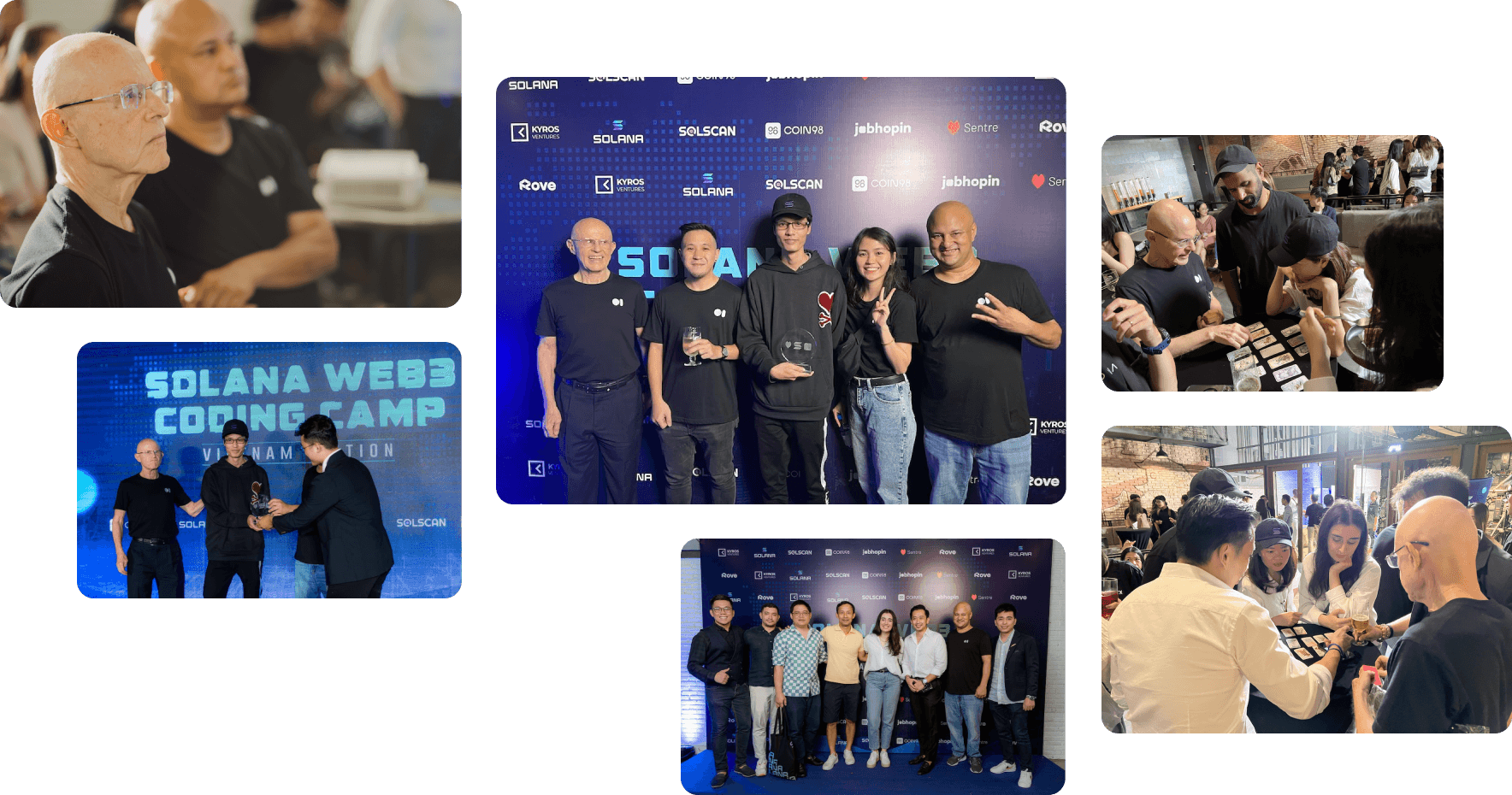 The beauty of the Astroverse is that we are digitizing an offline experience that takes places in the homes and shops of Astrologers all around the world.
Our resident Astrologer, Bill Hajdu, has been performing card readings, zodiac sign analysis and relationship consultation for over 30 years.
And at the Solana event, he was a hit! Bill performed over 10 card readings at the event and won over some new fans.
Imagine a world where the billions of Astrology enthusiasts have an opportunity to connect with facinating local or internationally based Astrologers anytime.
We are building that world.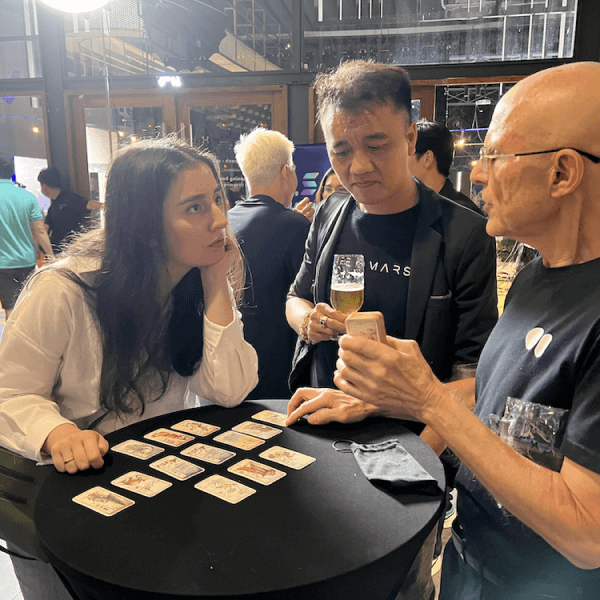 Solana Labs Ecosystem Growth Leader - Tamar is enjoying a reading from Bill Hajdu, our resident Astrologer.
Astroverse meets Miss Universe
During the lead up to the Solana event we had the pleasure of meeting Miss Thu Uyen for an Astrology consultation. Thu Uyen is a Blockchain advocate and has a startup of her own launching soon.
And yet she still found time to reach the final stage of the Miss Universe Vietnam contest in 2022!
Stay tuned as we will be releasing a cool projected related to celebrities and their Fortunes!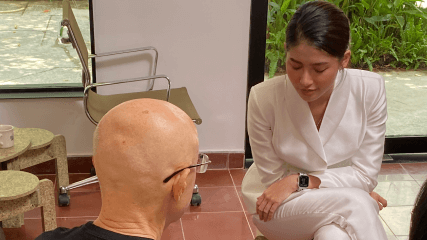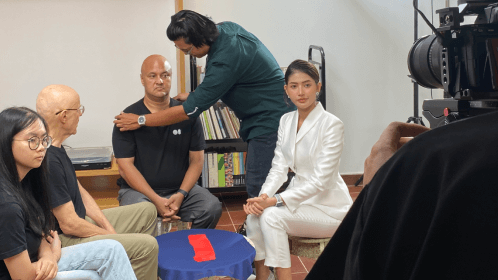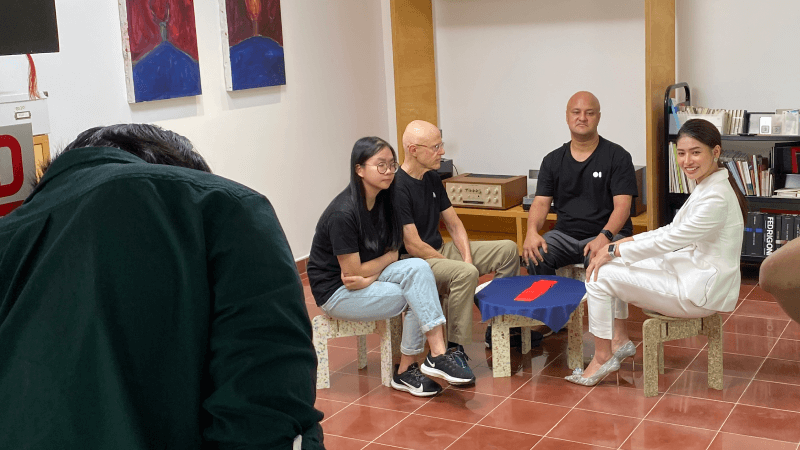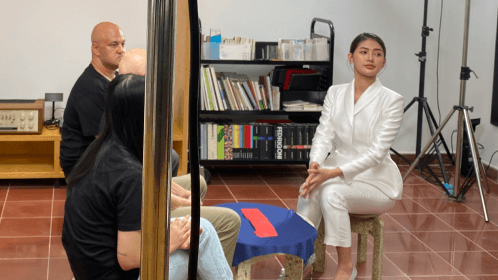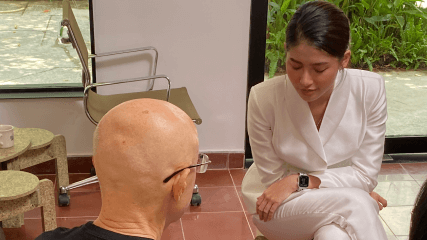 Thu Uyen (@phamthuuyen123), Miss Universe contestant and blockchain advocate at a Solana filming event.
The Astroverse
Imagine a place where you can meet people who care deeply about your future. In the Astroverse you will find trusted Astrologers and lifetime friends.

Astroverse NFTs
All Astro Avatars are mystical and meaningful. But some carry lucky fortunes.
These contain rare, epic or even legendary traits. Or all. In short —The luckier the fortune, the rarer the NFT. You still have a chance to get on the white list between now and August.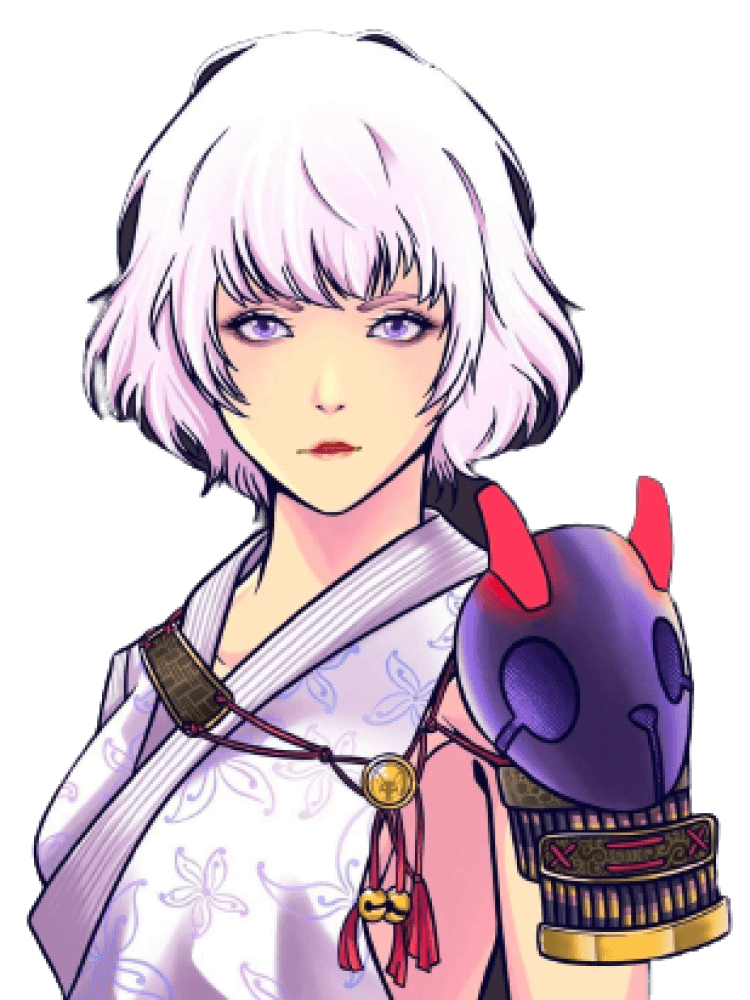 $AV Token
The Astroverse's virtual currency to buy & sell Readings, Charms, and play mini Games. Choose how you interact in the world and how you get rewarded.
Astrologers are also rewarded for producing amazing content and providing Readings to their community.